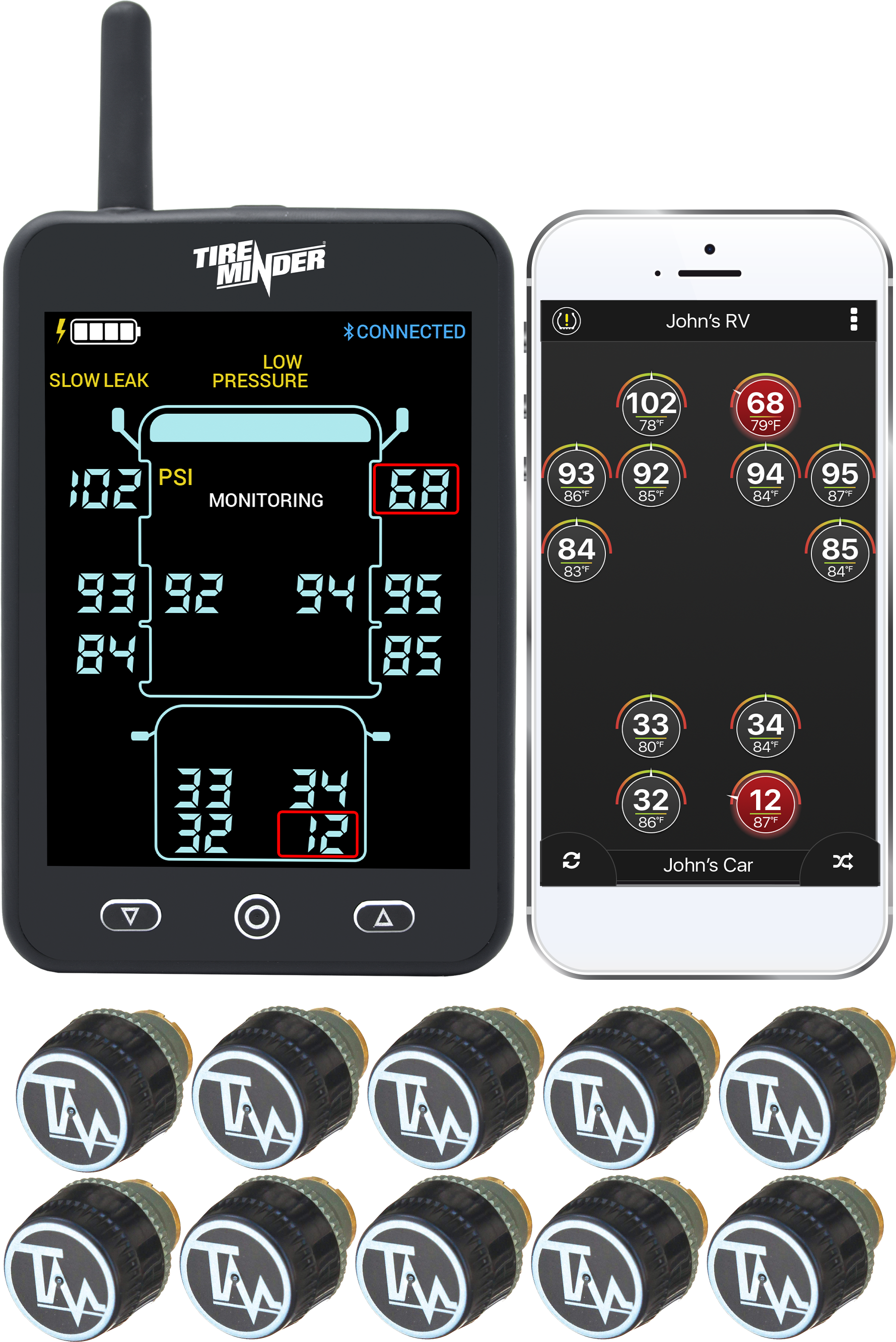 TireMinder® A1AS with 10 Transmitters for RVs, MotorHomes, 5th Wheels, Coaches and Trailers
---
Description
The new TireMinder A1AS is the world's first unified monitor and smartphone based RV tire monitoring system (TPMS). This new model includes the ability to simultaneously display up to 22 tires on the included 5.5" display or using the smartphone app.
Highlights
Large 5.5" Color LCD
Checks for the following tire issues every 6 seconds: slow leaks, rapid leaks, blowouts, low pressure, high pressure and high temperature
Monitors up to 176 tires, from 0-199 psi, with +/- 1 PSI accuracy
TireMinder APP Compatible (Requires iOS 9+ or Android 7+ with Bluetooth 4.0 or higher)
---
Find a TireMinder Dealer Near You
Buy Online Now
Are you an online dealer and want to be included on the above list? Please contact us.
---
Contact TireMinder
Have a question? Contact a TireMinder expert today!
Phone: (772) 463-6522
Email: info@MinderResearch.com